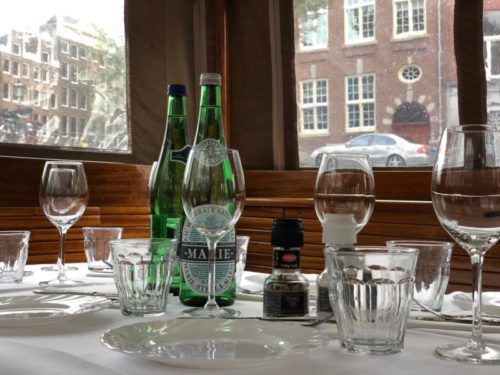 Autumn menu Floating dinner
Now that the trees are changing colours, the days are getting shorter and the temperature is dropping... Step aboard and let us warm you up with a tasty autumn menu.
If you book a Floating dinner with us, we will serve a tasty, luxurious 3-course menu on board. On board you can choose from the autumn menu. We sail past the restaurant twice to pick up your dishes. The first time we pick up some bread, an appetizer and the starter. The second time we sail by to pick up and serve the main courses and desserts on board.
Would you like to extend the autumn menu to 4 or 5 courses? Rather go for a running dinner where we pick up the courses from different restaurants? Would you like advice on wines? We are happy to think along with you! Click here for all our culinary options!