Business or company sailing trips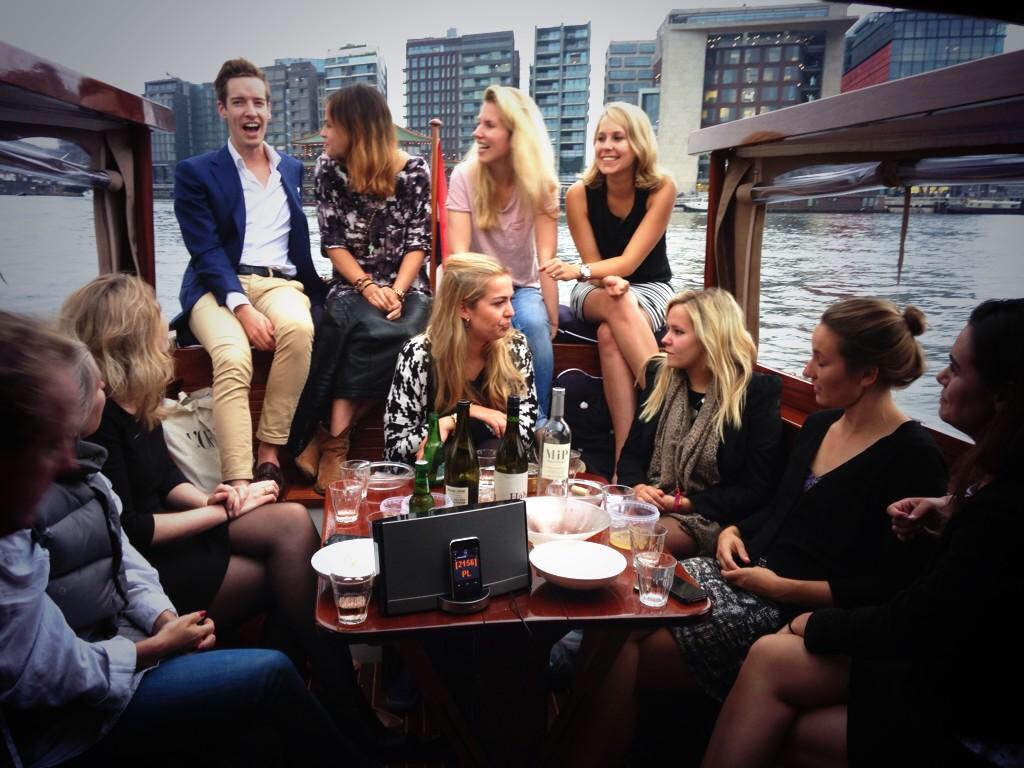 On the whisper quiet Saloon boats on electricity it is good networking and doing business. Boating is file free and so you arrive equipped and stress free at your destination. At the office, at a Congress or fair. The RAI is easy to reach by boat. Invite your customers on board a luxury saloon boat, for a business breakfast, a business lunch or business dinner. Or learn to know your customers and relationships in a relaxed way during a vrijdagmiddag drink on the Amsterdam canals.
A cruise through Amsterdam with colleagues is a fantastic and comfortable company outing with every weather type. At Sun on the sundeck, at rain in the heated salon. There is a bar and toilet on the boat and it is possible to order finger food or a complete zesgangenmenu. Your employees will remember Amsterdam from the water for a long time and you'll be able to get there.
Birthday, anniversary or reunion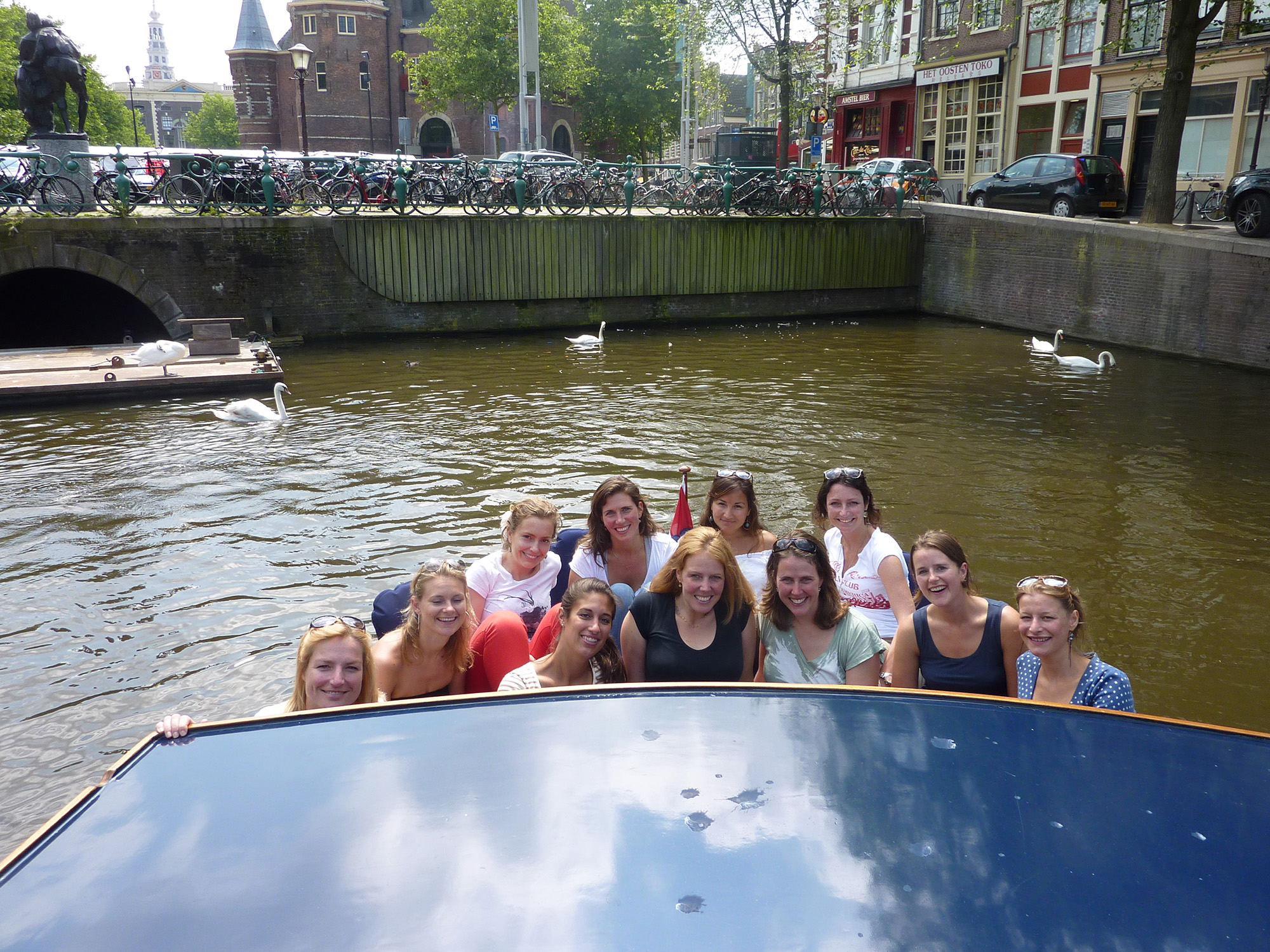 A boat trip through the Amsterdam canals is an extra festive way to celebrate your birthday or anniversary or to hold a reunion. Cheers together with children and grandchildren on your grandma's 75th birthday, celebrate the 10th anniversary of your business with deliciously cooled champagne or sail together with friends from then or the family through neighborhoods and canals where all kinds of memories lie.
Dining on board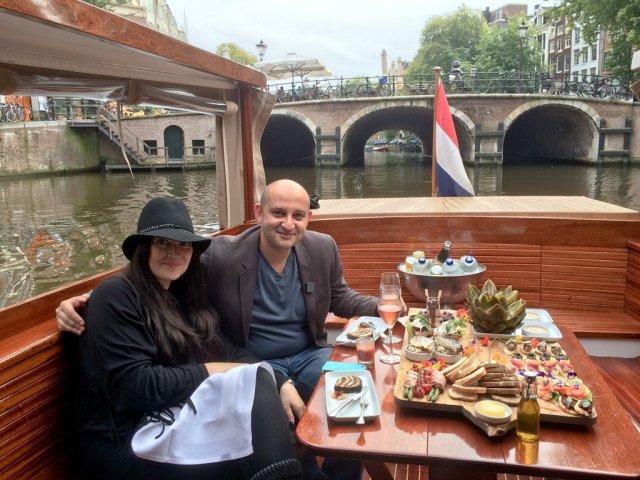 Dining in the World Heritage setting? It can. The table on board the luxury saloon boat can be covered for up to 6 people. Choose from a 3-or 4-course menu or for several small courts per course and be amazed by the chef. You can also have dinner at a restaurant of your choice while we are waiting for you. After a refreshing drink, the skipper will drop you off at the restaurant and after a delicious dinner, he sails you with a glass of whisky or liqueur home or your hotel.
Click to culinary page. To go.
Proposals and weddings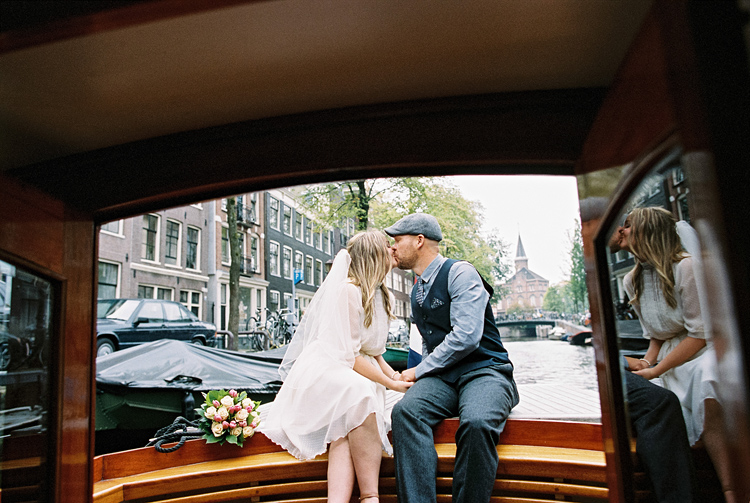 Are you planning to propose to your loved one in a special way? No loved one has ever said no to a marriage proposal aboard a luxury salon boat from E-boats. On electric-powered salon boats, lapping water is the only sound you hear and instead of diesel smell, romance is in the air as you cruise. Choose the perfect moment during a private candlelight dinner on board. We can arrange decoration, cake or pastries and a photographer. In consultation, we will make it a beautiful moment.
All our boats are official wedding locations in the centre district of Amsterdam.
The expression is not for nothing: ' Steps in the wedding boat. ' Experience your wedding day in Amsterdam with family and friends aboard a luxury saloon boat. The most beautiful day of your life begins with a wedding ceremony on board, after which you will receive sailing friends and family during a reception on the Amsterdam canals. With a glass of champagne, it will be a day to never forget.
Specials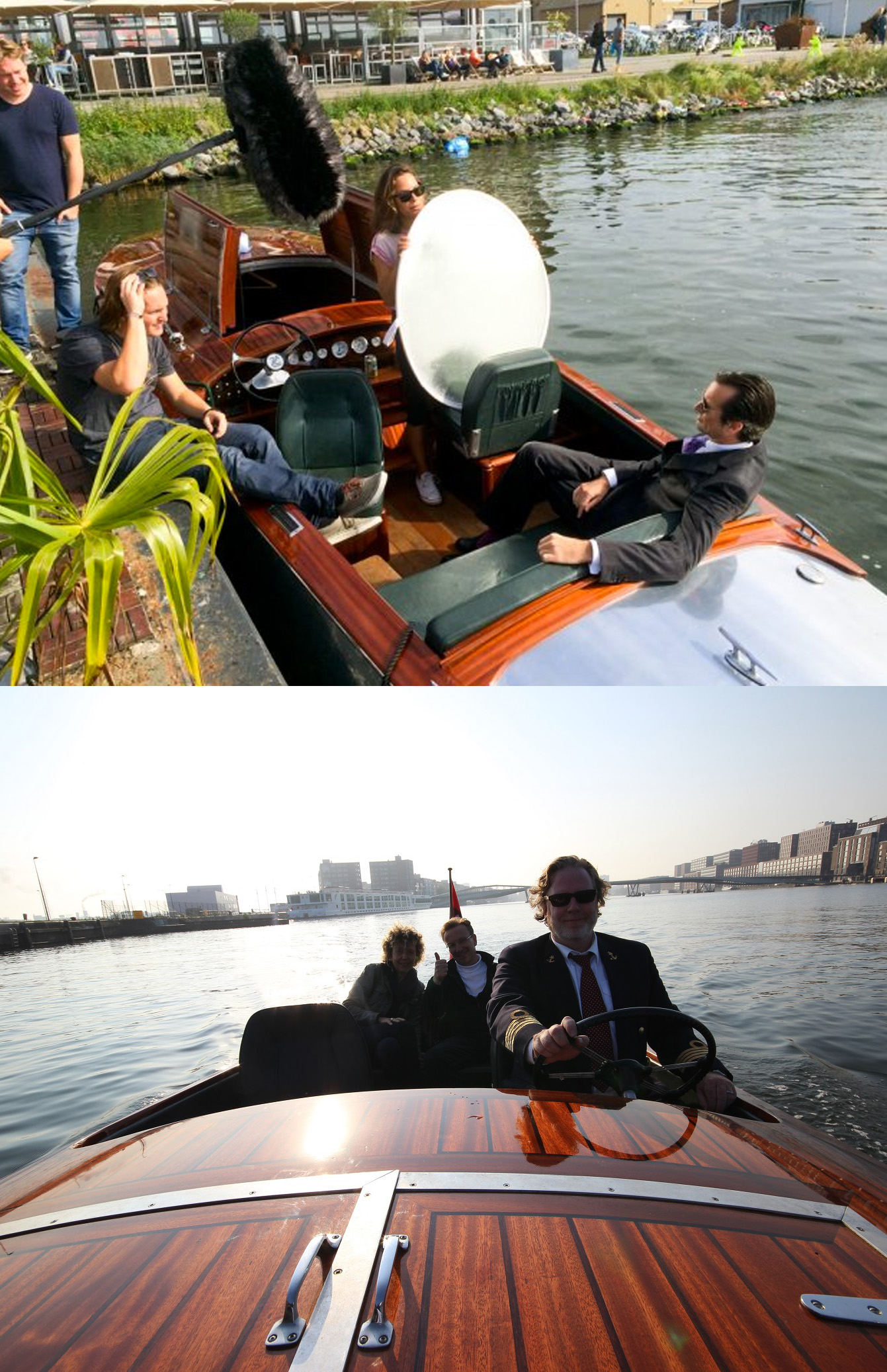 Trips with E-boats are tailor-made. Your wishes are paramount. Are you looking for inspiration on the water? Here are some special packages and events.
Private boat tour
You will be picked up ´ morning at your hotel and the Captain sails you to the Van Gogh Museum or the Hermitage, then lunch on board or on one of the special terraces by the water, then it's time to shop in the nine streets or the PC Hooftstraat , after which you can dine at the Harbourclub or the cosy hannekes tree. In between, go to the Eye Film Museum or the canal Festival; It can. No worries about taxi or public transport. Fun is paramount. Boating with E-boats revolves around enjoying on the water.
Wine tasting
You sail along the most beautiful places of Amsterdam and taste 6 top wines. Lovers of a good glass of wine can enjoy a special wine tasting aboard the Admiral Heijn or the solar boat under the professional supervision of wine connoisseur Marco at Paske.
Radio and television
The boats of E-boats are the ideal décor for interviews, films and documentaries, thanks to the silent Electric drive, the manoeuvrability of the boats and the possible configurations.
Architecture
Under the guidance of a professional guide you can travel to the eastern port area, Oosterdok, Westerdok, IJ banks and the dam.
Grachtenfestival
The Canal Festival is an annual festival with classical music at special locations in the city centre of Amsterdam. For ten days Amsterdam is the stage for young Dutch musical talent and offers the audience a journey through special locations and surprising musical experiences.
Amsterdam Light Festival
The Amsterdam light Festival literally illuminates Amsterdam. It is an annual festival in December/January and it puts the spotlight on the Amsterdam city centre and its canals. Visitors can enjoy the light sculptures during the Illuminade evening walking or you can join us on board and admire the light artworks along a specially set sail route while sipping a drink.