AMSTERDAM LIGHT FESTIVAL 2022-2023
Edition 11 invites you to the world of imagination 
During the eleventh edition, Amsterdam Light Festival takes visitors by the hand to the world of imagination, with the theme 'Imagine Beyond'. 
The world is moving, nothing appears to be the ordinary anymore. Imagination enables us to exceed the here and now, envision the day of tomorrow however we like and dream along. Get carried away to places beyond the well-known. Stare through the portals and let your imagination run free. What do you see? Are we talking to lamps? Are there only virtual bridges? Does water flow uphill? Join us on a journey to the world of imagination with twentysome specially selected light artworks made by international and national artists.
The festival takes place from 1 December 2022 until 22 January 2023. The lights are on daily between 5.00 to 11.00 PM (on New Year's Eve until 8.00 PM).
If you would like to receive a quote please fill out our contact form:
Request a quote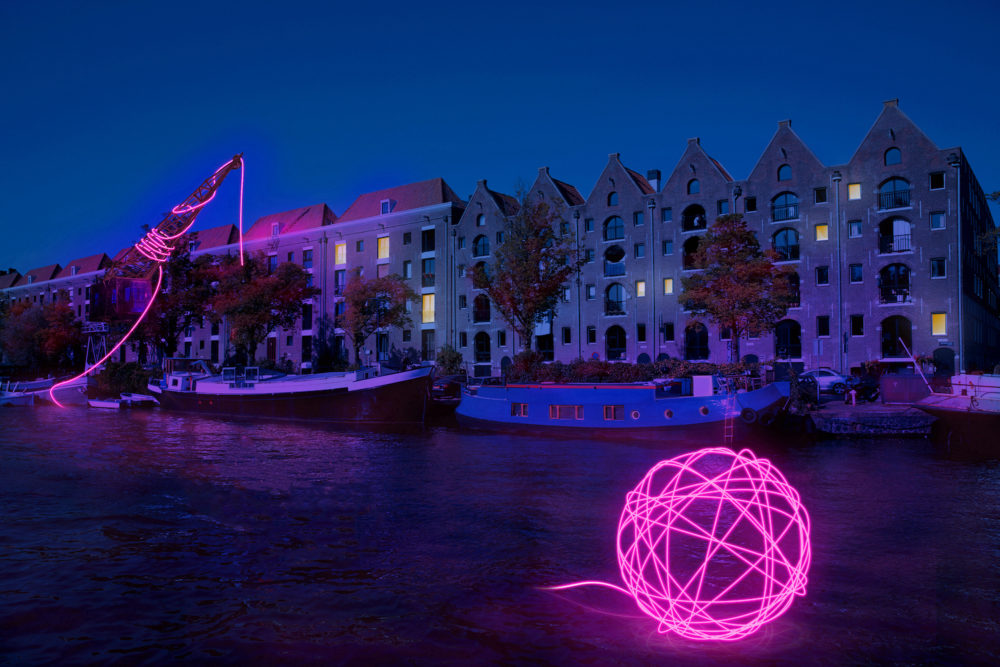 Do you want to know more about the Amsterdam Light Festival? Check out their website.